The admin user can now define the infrastructure configurations for the prediction and training tasks.
Resource allocation for Training and Preannotation
Annotation Lab gives users the ability to change the configuration for the training and pre-annotation processes. This is done from the Settings > Infrastructure page. The settings can be edited by admin user and they are read-only for the other users. The Infrastructure page consists of three sections namely Resource For Training, Resource For Preannotation Server, Resources for Prenotation Pipeline.
Resources Inclusion:
Memory Limit – Represents the maximum memory size to allocate for the training/pre-annotation processes.
CPU Limit – Specifies this maximum number of CPUs to use by the training/pre-annotation server.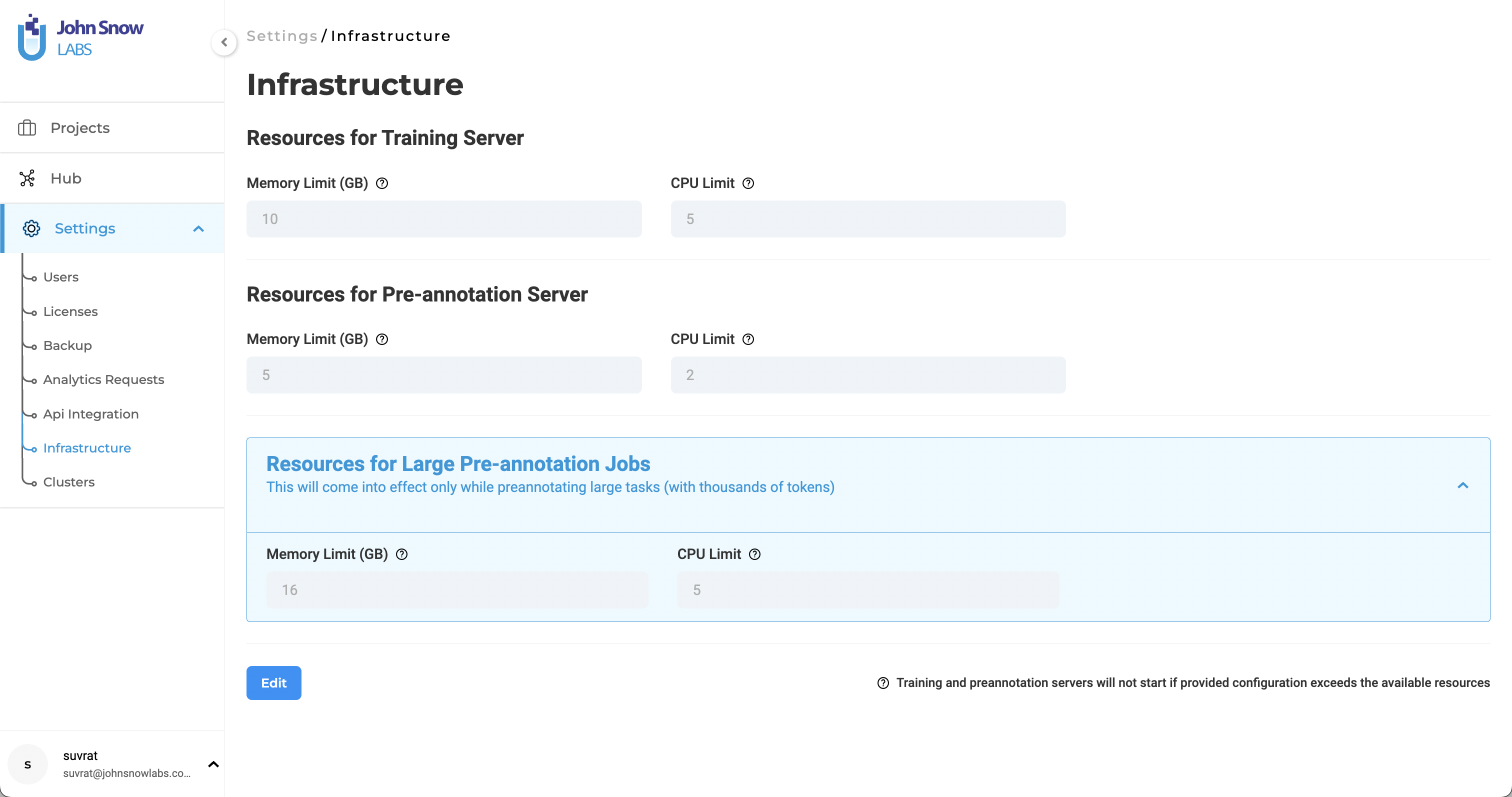 Note: If the specified configurations exceed the available resources, the server will not start.