When you login to the Annotation Lab, you will be presented with the list of available projects you have created (My Projects) or that have been shared with you (Shared With Me).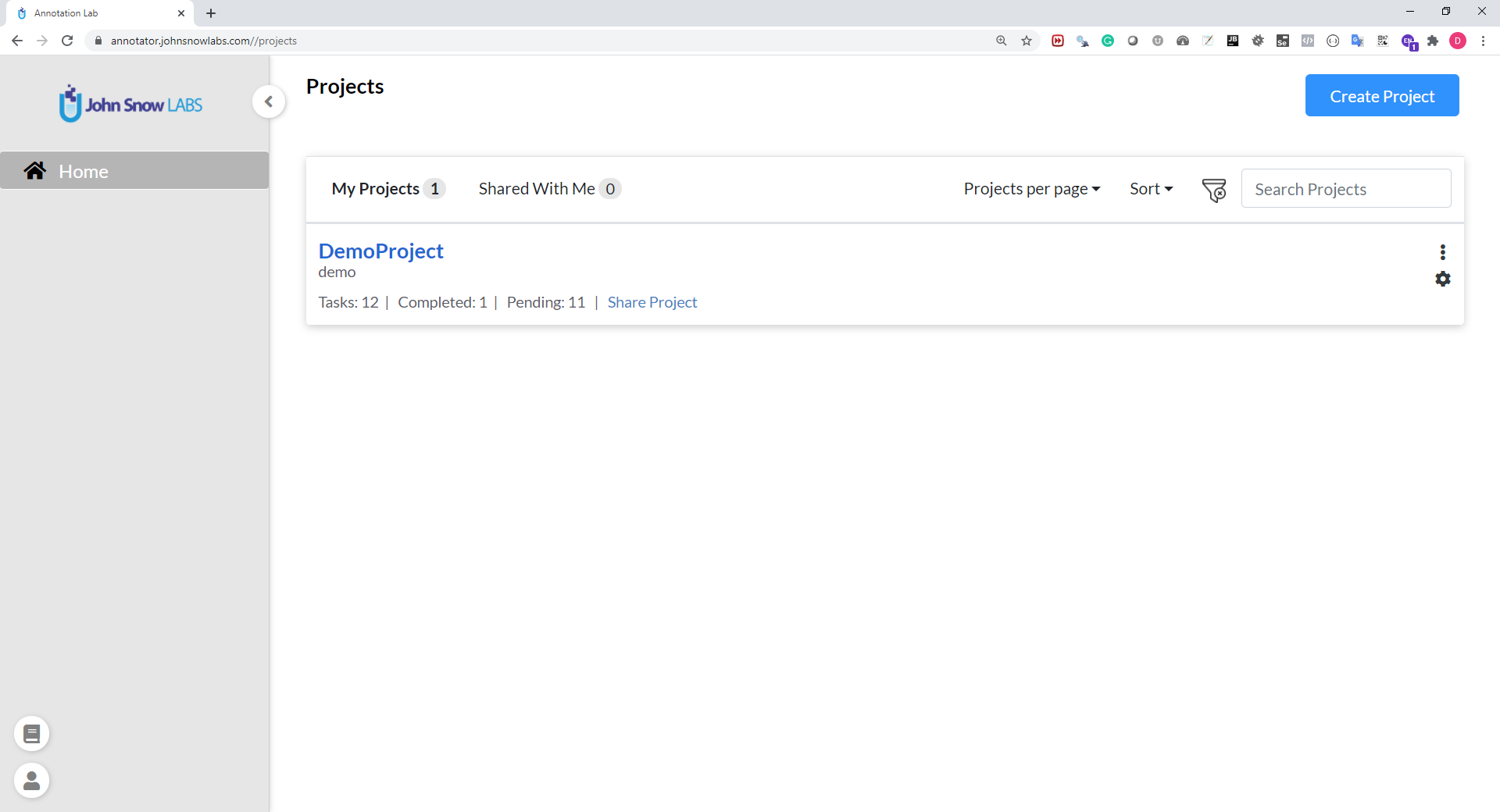 The list of projects can be sorted ascending or descending on the project creation date.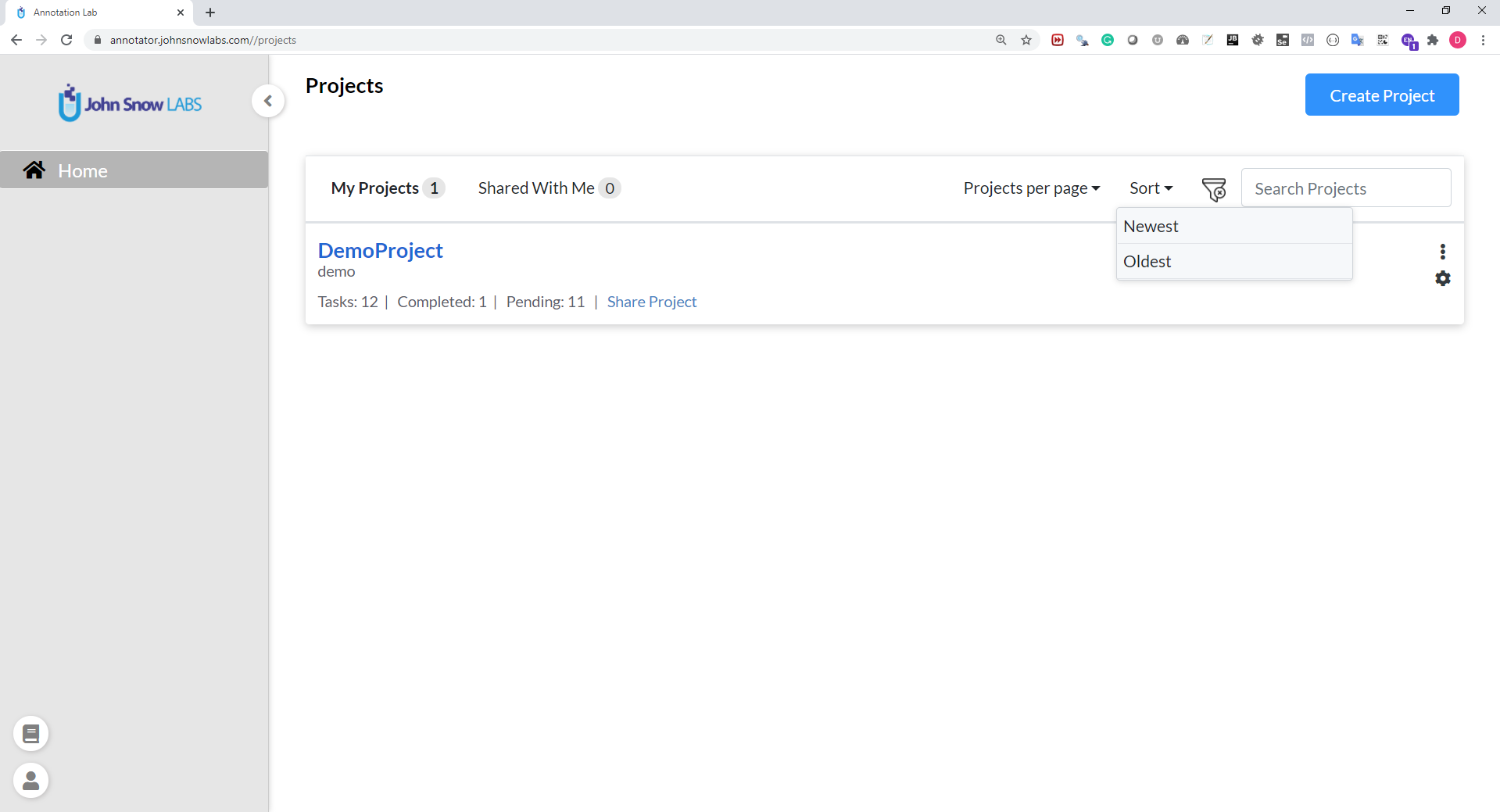 A project can be removed by using the Delete option provided in the right side menu. You can also import tasks into the project by using the Import option, or export available completions by using the Export option from the right side menu.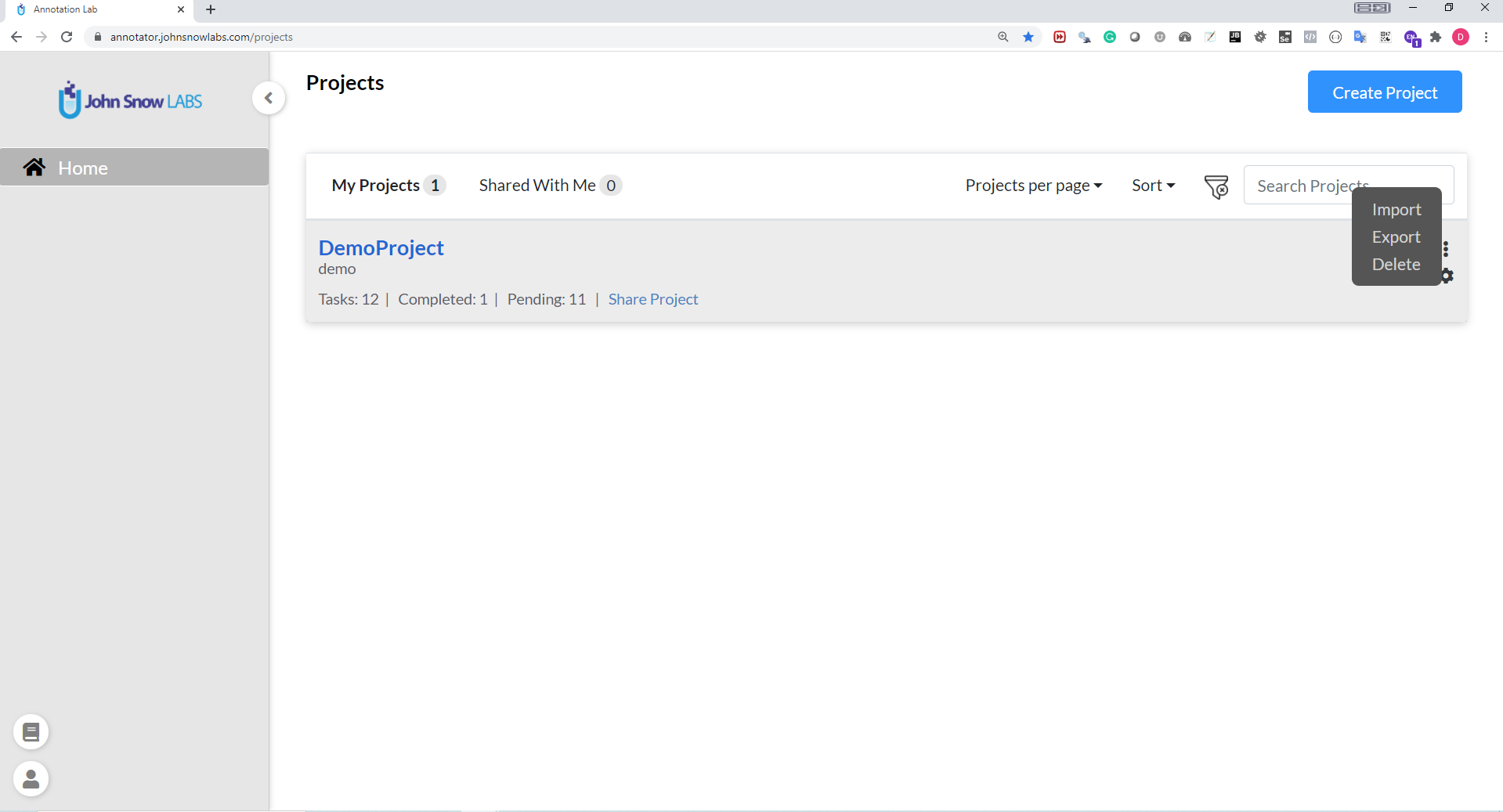 Some basic statistical information are shown for each project:
The total number of tasks
The number of completed tasks
The number of pending tasks